I'm stoked to announce that I won two World Cups on the last consecutive weekends. The first one was in Bad Gastein, Austria the second one in Rogla, Slovenia. I can't quite describe, how totally happy I am! Pyeongchang – here I come… 🙂
This presents a wonderful opportunity to thank my team, my family, my sponsors, my friends and every single one of you who has never ceased to believe in me! I want to reach out to the people who have my back and support me continuously. Your friendliness, your time, your understanding and devotion. It is from the bottom of my heart, that I want to share these thoughts with you, as it makes me incredibly proud! Every single letter, every single fan who visits the competition locations, every single message I receive – they all provide me with so much joy and happiness!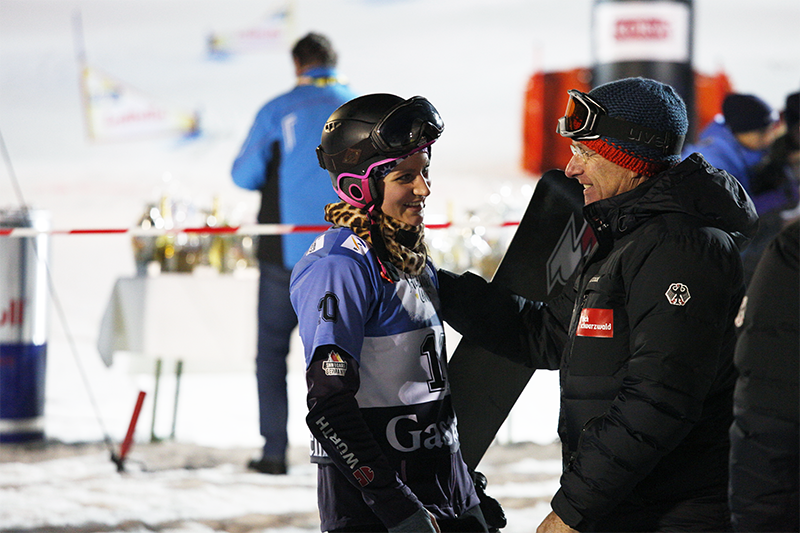 When I take the time to reflect it still surprises me, to be where I am today, to do what fulfills me and to be who I am – it makes me feel so proud. I enjoy my life as an athlete, more than words can describe. It is amazing to get to know new people every day, dive into new adventures and foremost follow my passion.
It is the responsibility we have towards ourselves…to remain open towards the people who are important to us, who support us, who care for us and to discover the new adventures that await us every day. And here is a massive hug to every one of you. THANK YOU!!!